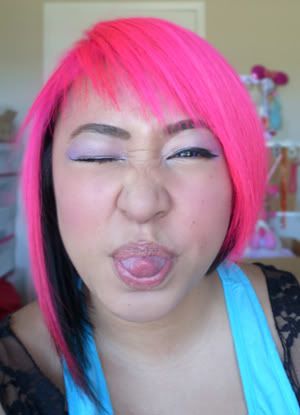 They say a picture is worth a thousand words. I can't even begin to tell you how many emotions I was feeling as I took this picture. After coming to Alabama and being depressed I started to hate my pessimism. I missed my old resilient self who would always be smiling -- even if there's nothing to smile about. I thought a trip to the hair salon would inspire some positive feelings, and it did way more than that. You'd be surprised how amazing you'll feel when people genuinely want to take care of you and make you happy.
That same week I had made arrangements to take a tour of a local school to check out what their therapeutic massage program is like. I loved it! It feels so great to finally know what my true calling is. It's very important to me to have a meaningful career. One that helps others. I've wasted years and money on psychology classes, but refuse to believe that they did not benefit me. I'm just so glad that I can finally set clear goals instead of just going with it, hoping something big will happen.
I started school last month and happy, optimistic Lani is back! I'm making friends. My classes are great, and so are the teachers and faculty! Everyone is so positive, and it gives me such a warm feeling to know that my peers believe in the same things as I do. We are all in the therapeutic massage program because we are all people who like to help others.
Of course, there have been a few rough patches since then. My cat Scooby, who is living with my brother in NC had gotten out of the house. It had almost been a week and I was starting to lose hope as he still hadn't came home yet. I remember the day in my Learning Framework class when we talked about staying positive even during rough times. I thought to myself, "how can I possibly be positive about this situation? We've already lost Meeko, and Scooby has been gone for so long!" Honestly, I almost cried during class. But I tried my best to stay positive that Scooby was fine wherever he may have been. That same night he showed up on my brother's deck, just chillin there. He was very hungry and dirty, but still as good as ever. I was so relieved!
When you feel like you can't go on anymore, just hang in there for a little bit longer. Something positive will come your way :)
Joy, relief, happiness, positive, content, indescribable. Those are some of the emotions I was feeling in that picture. There was also quite a bit of an "I don't care" feel to it too because it just helps me get through the way things are here. Obviously I don't look like your typical Alabamian and there is barely any cultural diversity here. It really bothered me before. But now? Well, I DON'T CARE!
I'll
be the culture!! Even if it means I get planny stink eye! :P
Feeling:

content